The Healthful Hedonist: Comfort Food for the 21st Century
Kale with Mustard Sauce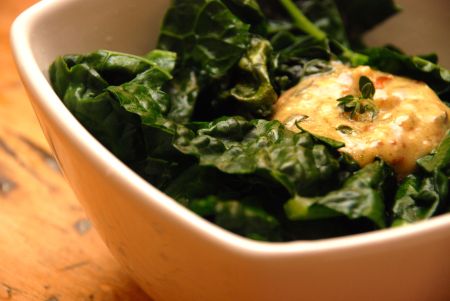 Simple. Sustainable. Savory.
Wednesdays on Mama Cooks.
For all of my Healthful Hedonist recipes, go
here
.
It's a busy time of year what with the end of school, invasive medical tests (love all those midlife surprises!), along with all the usual hooha.
But I needed something a little different for my kale, so I came up with this. See what you think:
Kale with Mustard Sauce
1 bunch Tuscan kale, cooked
1 tablespoon Dijon mustard
2 tablespoons olive oil
fresh thyme, few sprigs
salt
Red pepper flakes
Pinch of sugar
Whisk the sauce together and mix into cooked kale.