WINTER
Party Like it's 8 PM
Wednesday, March 7, 2007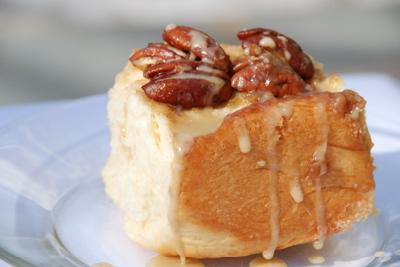 To find out about the book I'm writing for Algonquin Books, go here.

If you'd like to receive (infrequent and very short) e-mails when I have pieces on npr.org, sign up here.

New post up every Wednesday. Thanks for stopping by.
We had the time of our lives last Saturday night. Wed lined up S, our one and only sitter, weeks in advance for what promised to be the party of the year. The invitation said it would be a night of Cool Music for a Hot Planet, but far more than just the music was cool: were talking a four-hour open bar. An amazing loft lounge with exposed brick and the highest ceilings ever. Incredible food brought around by gorgeous young servers: perfectly seared asparagus wrapped in prosciutto, addictive mussel fritters, chicken on a skewer,
fries in a paper cone with aioli
. Totally outrageous, delicious fun. After everyone was full, the DJ started pumping out the dance tunes and the place was
rocking out
, Im not even kidding. To top it off, dessert was a make-your-own-sundae bar (something Ive been considering for my own birthday in a couple weeks, so it was nice to be able to give it a test run). I mean, seriously, this party was
hot
.
There was just one teeny-tiny thing, one
itsy-bitsy detail
that, we thought, could possibly mar the hipness of the scene: this party had started at 5:30 p.m. and ended at 9. (Because it was a 40th birthday bash? You be the judge.) Dancing started at
7:30 p.m.
In other words, the timing was
perfect
for BD and me (and the other parents at the soiree). After drinking, dancing and eating for hours, I was still home and in a hot bath by 9:30. No complaints here.
As the time drew nigh for our carriage to turn back into a pumpkin and our robes to become rags again as it grew close to 9 p.m. a beautiful young woman came over with a faux-sympathetic look on her face (young people are never
truly
sympathetic to older people) to tell us we should gather our coats and bags, because in just 10 minutes the club would be open to the public, and its going to fill up fast. As we left a few minutes later, a group of 20-somethings came walking up the sidewalk. We held the door open for them (because older people have good manners). They looked at us, looked at each other, then partially shut the door so they could read the sign posted there: Closed for a private party until 9 PM. Once they understood why all these unsightly people their
parents'
age were leaving
their
club just when the real fun was scheduled to begin, they burst out laughing.
Those
children
are gonna grow up someday, our friend C wisely noted, and theyll probably even have
kids
, and then the four of us doubled over and started slapping each other's backs.
Guess who had the longest, loudest and last laugh?
(The day after the party, BD and I cleaned the house (four times, as needed), made two barbecue sauces from scratch, returned bad ribs from Whole Foods while dropping E off at a friends house, made P an entire outfit for her stuffed animal (with staples, its true, but still), and prepared a Southern feast for new friends (mini crab cakes, hush puppies, biscuits, salad, ribs, glazed yams, chocolate cake), plus these cinnamon rolls (recipe below).
How were we able to do all this (and so much more)?
Because wed gotten a good nights sleep the night before, obviously.
)
Cinnamon-maple rolls
Heres the recipe as its written. See below for my notes and
suggestions
:
Adapted from
Hometown Cooking in New England
(Yankee Books, 1994)
1 cup milk
1 stick unsalted butter (cut into tablespoons, at room temp)
cup plus 2 tbsp. sugar
tsp. salt
2 packages dry yeast
cup warm water
5 cups sifted unbleached flour
2 large eggs, beaten
1 tsp. ground cinnamon
1/3 cup maple syrup
In a saucepan, bring the milk just to a boil, add 5 tablespoons of the butter, cup of the sugar and the salt, stirring until the butter melts and the sugar and salt dissolve. Set aside to cool.
In a large bowl, sprinkle the yeast over the warm water and set aside for 5 minutes. Stir in the cooled milk and butter mixture, blending well. Add 2 cups of the flour and the eggs and beat. Mix in the remaining flour, turn out onto a floured surface and knead for 10 minutes. Place back in the bowl, cover and let rise for 2 hours.
Punch down, knead briefly on a floured surface and roll out into a rectangle about inch thick. (Dont be shy; beat the hell out of the dough with your rolling pin. It takes a strong, maybe even angry hand.) Spread the remaining 3 tablespoons butter over the surface of the dough and sprinkle with the cinnamon and leftover 2 tablespoons of sugar. Roll up the dough the long way (so it looks like a baguette) and seal the seam (by pinching it like hell).
Slice into 12 pieces. Generously butter a 9 x 13 inch baking dish and add the maple syrup, tilting the pan to coat the bottom. Place the rolls on top, cover, and let rise until doubled in bulk (about an hour). Bake in a preheated 375 degree oven for 15 to 20 minutes.
Comments
: First of all, theres not enough stuff in the middle. If I were to make these again, Id throw some brown sugar on top of the dough along with the cinnamon, butter and sugar (and probably also chopped pecans). Id also make my rectangle a little shorter and wider so it had more circles within circles, if you can picture what Im saying. Id make more rolls from this dough because these were pretty huge. Finally, Id make a glaze from powdered sugar, maple syrup and a tiny bit of water to thin it out, and drizzle this over the final product.
Only after incorporating all these additions would I try these again.