WINTER
Forget It
Wednesday, January 24, 2007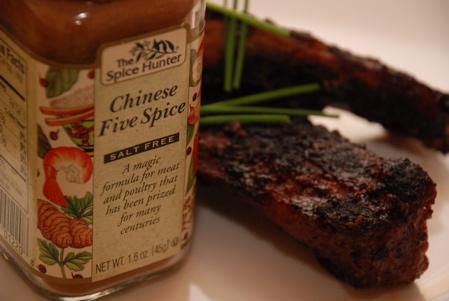 To find out about the book I'm writing for Algonquin Books, go here.

If you'd like to receive (infrequent and very short) e-mails when I have pieces on npr.org, sign up here.

New post up every Wednesday. Thanks for stopping by.
Last week I saw a bottle of ginkgo on our kitchen counter. The label says, Promotes Good Blood Circulation & Enhances Memory and Concentration. I know BD's been feeling a little blah lately (who hasn't), although I was surprised hed gotten gingko. He hadnt mentioned anything about memory problems (those are mine), plus hes not really an herbal supplement kinda guy. But when it remained in the same place and unopened for a few days, I asked him about it.
I didnt buy that; I thought you did.
I shook my head and said, Uh-uh. We looked at each other and realized at the same moment that
Someone left it here.
We started laughing.
(E, almost 11: "How's this story have
anything
to do with the recipes?"
Me: "It doesn't. I'm writing a book
and
still picking you up from school. Gimme a break."
E: Preteen shrug.}
And so, in a totally unrelated addendum (thank you E), here's what we ate while the Pats broke our hearts last Sunday: ribs and wings, but with a Cambodian twist. May your team still be in the running, and if not, may you eat well anyway.
Cambodian-ish Ribs
By Betsy and BD
Our friend Jeff said these were the best ribs he's ever had. We're blushing (but skeptical).
1 rack Niman Ranch ribs
spice rub consisting of
2 tsp. five-spice powder
1 tsp. garlic powder
2 tsp. onion powder
2 tsp. sweet paprika
1 tsp. lemon pepper
1 tsp. salt
Cut ribs apart, sprinkle with the rub and finish on the grill for 5-10 minutes.
Spicy Chicken Wings
Slab Mouan Kroeung
Adapted from
The Elephant Walk Cookbook
Paste
3 tablespoons sliced lemongrass
4 garlic cloves, coarsely chopped
1 medium shallot, coarsely chopped
1 tablespoon peeled, coarsely chopped ginger
1/2 tsp. paprika
1/4 tsp. turmeric
1/2 c. water
2 tablespoons peanuts, roasted and finely ground
2 tablespoons fish sauce
3 tablespoons sugar
1 tsp. salt
1 1/2 - 2 pounds chicken wings
Preheat oven to 400 F.
To make the paste: Blend all the ingredients in a blender until smooth, 2 to 3 minutes.
In a bowl, combine the paste with the peanuts, fish sauce, sugar and salt. Marinate the chicken in this sauce for at least 20 minutes at room temperature or as long as overnight in the fridge.
Cover a cookie sheet with foil and put the wings on it. Cook until crispy and brown, about an hour and up to an hour and a half.