WINTER
Always in the Dark
Wednesday, January 31, 2007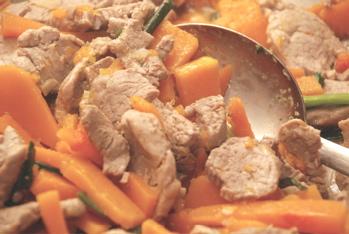 To find out about the book I'm writing for Algonquin Books, go here.

If you'd like to receive (infrequent and very short) e-mails when I have pieces on npr.org, sign up here.

New post up every Wednesday. Thanks for stopping by.
Unbelievably (at least, to me), E turns 11 this week; 11 years ago as I write this, I was an hour into labor. Thankfully, those amnesia hormones must have finally kicked in, because Im just starting to forget how it felt. For days, weeks and months after he was born (and, truthfully, even now sometimes), I would lay in bed in the dark giving thanks that I wasnt in labor. (I mean, giving thanks that E was here too, but if youve ever been in labor, you might understand.)
Once Id finally gotten over the trauma, I went and got pregnant with P. The force of nature is funny that way.
Anyway, about a month ago, E came home from school and, thinking ahead (at least, when it comes to birthday presents), handed me the following:
Es WISH LIST
Money

Gift Cards

New DS game

New comics

Cell phone

Xbox

Laptop

Candy

Ice cream cake

New CD player

120 plasma screen TV

Posters

PSP (this one took me a minute to figure out Play Station, I think)

My own clubhouse

Subscription to Sports Illustrated

Neon sign

Lava lamp

New real dartboard

Tenacious D movie

New CDs (if I get a CD player)


I love this list because it offers a window into my sons hidden preteen soul. I guess its good that he has no trouble thinking big, as in Xbox and TV, but he also shows his more Amish side with comics and subscription. Candy and ice cream cake tell me he really is still a kid, while cell phone says hes growing up. Lava lamp teaches me that some bad ideas never go out of style. (I wanted one badly at about his age but never got it. I think this ones a go.) As for the real dartboard? He must be tired of the soft-tipped fake one BD trash-picked last year. But whats he thinking with neon sign? What would it say? Where would he put it? And who would he talk to on that coveted cell phone, anyway?

Now, 11 years after he arrived, what I know about Es life is just about equal to what I dont. Soon enough, the balance will tip in his favor, and once again Ill be in the dark.



Stir-fried Pork with Butternut Squash
Adapted from The Elephant Walk Cookbook

(Once again, this week the recipe has really nothing to do with the story, but we made it, liked it, and photographed it, so here it is.)

serves 4

3 tablespoons vegetable oil
3 garlic cloves, smashed
pound pork tenderloin, cut into little 1-2 inch rectangles
2 tablespoons fish sauce
1 teaspoon sugar
1 pounds butternut squash, peeled, seeded and julienned
2 scallions cut in circles
teaspoon pepper

Heat the oil in a large skillet or wok over medium-high heat and saut the garlic until golden brown, 5 to 10 seconds. Add the pork, stirring well, then add the fish sauce and sugar. Fold in the squash gently and stir-fry until it is cooked through but still slightly crunchy, 4 to 5 minutes (or longer if you prefer a softer texture).

Add the scallions and pepper and stir well. Serve hot with rice.