WINTER
Happy Birthday to E
Tuesday, January 31, 2006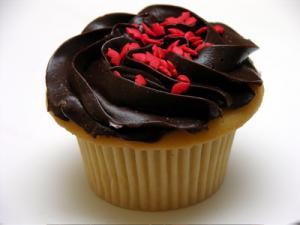 There's a photo, which I'll never post, that shows me in bed. I have a fork and knife gripped like daggers in my hands; they're poised to cut into some sad-looking hospital French toast. I have a deranged look on my face. My hair is not good.
I have just given birth to E.
E came into this world at 4:37 a.m. on February 1, 1996. He was purple and swollen, screaming and snotty. I was pale and puffy, fat and exhausted. Somehow, new motherhood wasn't turning out to be all I'd dreamed of. That day I learned how to nurse my son (it hurt), and in between his meals I ate my own: that limp French toast for breakfast, mushy cannelloni at dinner, and (I shudder at the thought) hospital Jello. I felt overwhelmed and underfed. Meanwhile, the feeding of my baby had only just begun.
That first night, lying awake in a dark hospital room (the first night of many more to come that would separate me from coveted sleep), a nurse brought me my hungry baby, and as he drank, I grew thirsty too.
I was beyond tired, and I got confused about what I could and couldn't eat or drink, now that I was a Mother. Something was bothering me. In a haze, I rang for the nurse to ask:
Was I allowed to drink orange juice in the middle of the night after having a baby?
She squinted at me quizzically and said, "Of course," then pointed me toward the drinks fridge. She might have muttered "duh" after that, but I can't be sure.
New motherhood can have that effect. So can other major life changes. BD remembers one early morning long ago when friends announced their engagement. He couldn't quite take it all in - they were only 20 and 22, and even just the idea of marriage seemed very far away to him. Tired, hung over and confused by this shocking turn of events, he asked them, "But what are you going to eat?"
Exactly. And once you had a baby, was orange juice still safe?
Were my own thoughts?
In other, wiser societies, new mothers are fed and washed and left alone to recover from childbirth. But here, you're given a few horrifying food service meals, treated to an educational video or two, then sent home to go it alone. For the orange juice question and many, many more, you're on your own.
That, thankfully, was a long time ago - ten years. Now, a decade into this wild ride, I'm a veteran of motherhood - or at least, I'm no longer quite such a novice. I still want my month in a hut - or better yet, in a four-star hotel by the ocean, and while I'm at it, I'll collect for my daughter's birth, too. Frankly, I could really use it.
Until then, though, I'll get some cupcakes from my favorite bakery to properly celebrate E, who has grown into a seriously fine young man. The kids and I really love this bakery's fudge frosting. And now, with the wisdom that motherhood did, eventually, bring, I know that I'm definitely allowed to eat it.
Rosie's Fudge Frosting
Adapted from
Rosie's All-Butter, Fresh Cream, Sugar-Packed Baking Book
by Judy Rosenberg (Workman; 1991).
6 ounces unsweetened chocolate
1 cup plus 2 tablespoons evaporated milk (by now you know how I feel about directions
like this - puh-leeze, just eyeball it)
1 cups sugar
1.
Melt the chocolate. Cool slightly.
2.
Blend the evaporated milk and sugar in a blender on medium speed for just a few seconds.
3.
Add the chocolate to the sugar mixture in the blender and blend on high speed until the frosting is thick and shiny, 1 to 1 minutes. The mixer's sound will change when the frosting has thickened.
4.
Spoon frosting into a bowl and let sit at room temp for an hour or two. Don't refrigerate it, even if you're not using it for a few days. But it's so smooth and luscious - how could you not use it for a few days???