Make Mama Look Good
Woulda Coulda Shoulda
Wednesday, April 19, 2006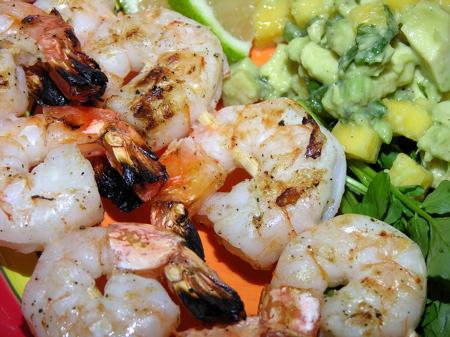 My day had started at 5:30 a.m. with a crying four-year-old, quickly segued into the frenzy of breakfast and lunch-making, then moved right into a pre-8 a.m. walk, all uphill, to E's school. In other words, literally, the day could only go downhill from there. (Does that mean better or worse? I forget.)
Next, a whirlwind: two consecutive play dates, a trip to the store with three kids, housecleaning, a pickup football game and some light story reading, not to mention, work.
I've learned that days like this one are why standards erode. I start off with the best intentions - after all, this column
is
called Make Mama Look Good, and the idea is that even I, a harried and hassled mom of two, can make these dishes. Except that sometimes, it turns out, I can't. In fact, I bet the road to hell isn't paved with good intentions after all; instead, I'm guessing that exhaustion causes most of the problems.
So I started out by accepting BD's offer to help with the prep, and ended up not touching one single ingredient until they were all cooked and headed into my mouth. Yes, BD made the entire dinner.
But at least I took comfort in knowing that I easily
could
have made this recipe - and what an unbelievably delicious meal it was that I should have cooked. Sweet mango and creamy avocado were perfectly set off by the sass of lime and garlic; this fabulous mlange accompanied shrimp still warm and smoky from the grill, along with crunchy, spicy watercress. It woke me up enough that
after
dinner, I finally had enough energy to
cook
dinner. And it was so easy! At least, it
looked
easy.
Ah, well. This recipe could have made me look really good. Fortunately, there's always next time...
GRILLED SHRIMP WITH MANGO-AVOCADO RELISH & WATERCRESS
By Nora Pouillon,
Restaurant Nora
, Washington, D.C.
Mango-avocado relish
1 large mango
2 avocados (6 to 8 ounces each)
2 Tbsp. lime juice
1 Tbsp. minced cilantro or mint leaves
1 small chili pepper, minced (optional)
sea salt and freshly ground black pepper
Cut the mango in half, cutting around each side of the large pit. Peel the halves and cut into 1/4 -inch cubes. Cut the avocados in half, remove the pit, peel and cut the flesh into 1/4-inch cubes. Mix the mango and avocado with the lime juice, cilantro or mint, optional chili, and salt and pepper to taste.
Grilled shrimp
2 TBSP lemon juice
1 Tbsp. olive oil
1 tsp chopped garlic
sea salt and freshly ground black pepper
1 pound medium shrimp, peeled, de-veined and rinsed
1 bunch watercress, stems trimmed, washed and spun dry, for garnish
4 bamboo skewers soaked in water for 15 minutes, or 4 metal skewers
Mix the lemon juice, olive oil, garlic, and salt and pepper in a medium bowl. Remove 1 Tbsp. of the marinade and set aside. Put the shrimp into the bowl, and toss to coat. Allow to marinate for at least 15 minutes, preferably 1 hour.
Remove the shrimp from the marinade, thread evenly on 4 bamboo skewers. The skewers are easier to turn on the grill then the individual shrimp. Grill or broil about 1 minute on each side or until opaque and just cooked through. Be sure you don't overcook shrimp because they become rubbery and tough.
Assembly: Toss the watercress in the reserved marinade. Arrange the shrimp in a half circle on the plate. Place a spoonful of relish in the center. Garnish with a small bunch of watercress.
Nora's notes: This relish can also be made with papaya, instead of mango. Here I make the chili pepper optional because the recipe also calls for watercress which can be quite spicy. Taste the watercress before deciding whether you want to add chili pepper, and always be careful when you handle hot chilies. Make sure to wash your hands, cutting boards and knives thoroughly after working with chilies.