SUMMER
Shilling for a Sister
Wednesday, June 28, 2006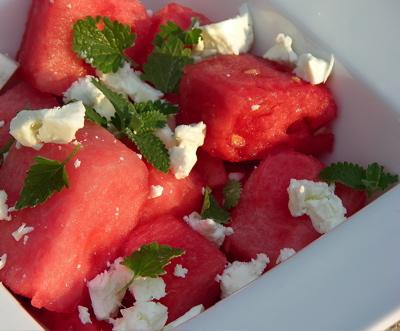 I found Ayun Halliday while doing a little lite web-surfing one afternoon. She's a wild 'n wacky mom of two, a (mostly former) actor, and a writer of books and a zine she calls the East Village Inky. Whew.
Now she's written Dirty Sugar Cookies, choc(olate) full o' tales about what she does and doesn't like to eat, when, and why. Based on her writing, I think Ayun might be manic. In fact, I'm pretty sure she is. Which not only makes me like her more, it also makes me jealous. This mama has been blessed with serious energy, not to mention a great sense of humor.
Actually, why don't you judge for yourself by reading an excerpt. And in keeping with the spirit of my spontaneous virtual mama pal, I'm going to do this in what I imagine to be the Ayun way and close my eyes, click my heels and open the book...
Amazingly, I kid you not, my blindly roaming finger landed right at the beginning of a chapter; if that's not good karma, what is?
Off we go:
Child's Plate
From
Dirty Sugar Cookies
by Ayun Halliday
"Long before I loved to eat, I loved to eat out." (I still relate to that, sister.) "Restaurants hopped with life outside the family cocoon." (But then Ayun didn't have siblings; there was way too much life inside my family pris - I mean cocoon. OK, I'll stop now and let Ayun have her say:)
"The fancy ones made it easy to pretend that I was Sara from
A Little Princess,
before her father died in one of his diamond mines, forcing her to play servant to the cruel classmates who had begrudged her her wealth, beauty and sterling disposition. The more informal spots had windows where kids could watch the chefs tossing their pizzas up in the air. The best kind piped in the sort of music my idol, Suzy Allerdice, the teenager next door, lived for. Even Hollyhock Hill, an Indianapolis institution I wouldn't hesitate to recommend to David Lynch's location scouts, had nifty features like mouthwash-colored mint sundae sauce and a cigar-store Indian in the spotlit bushes. Going out shook things up. My mother and grandmother remained seated as food was cooked, served, and cleared. My father and grandfather fumbled with their wallets, clumsily calculating tips. If a bowl of pastel pillow mints was stationed near the exit, everyone would take the spoonful to which they were entitled, then hand them off to me. But more than anything, going out was
way
synonymous with the possibility of grape Fanta."
Like what you've read? You can buy the whole book
here
.
There aren't actually many recipes in the book, but I have to say that this one is very Mama Cooks:
Watermelon with Feta and Basil
Ayun writes:
"Essentially, I just gave you the recipe. Sounds odd, but once you taste it, you'll spend the rest of your life craving it...
"Chop
a watermelon into cubes. Dazzle your guests with one of those yellow-fleshed models that doesn't have so goddamn many seeds.
"Crumble
some feta cheese over the watermelon. Feta cheese is most delectable in the spring, when the herd can feed on tender, new grass ... and hothouse watermelons are going for 5 bucks a pound.
"Chop
some fresh basil and throw it in there, like festive green confetti.
"Experiment
with your own proportions to find the combination most ticklish to your own personal palate. If you demand a more scientific approach, I'd say 4 parts watermelon, 1 part feta and part basil, unless, of course, you prefer more basil."